Polymer composites must evolve to stay ahead in aerospace sector
Polymer composites must evolve to stay ahead in aerospace sector
Carbon-fiber-reinforced plastics face challenges from emerging metal alloys and additive manufacturing.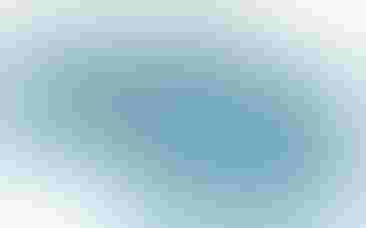 The aerospace sector was one of the earliest and most significant adopters of carbon-fiber-reinforced plastics (CFRP). Driven by their superior strength and stiffness-to-weight ratio, composites can account for more than 50% of the structural parts in the latest models of narrow and wide-body civil aircraft. However, this dominance is under threat, with emerging metal alloys and additive manufacturing among the key contenders, according to a report by IDTechEx: Additive Manufacturing and Lightweight Materials for Aerospace and Defense 2018–2028.
Composites have not exhausted their innovation avenue, says IDTechEx; many new processes are re-inventing this class of material and advancing more than just mechanical properties. "There are many progressions to improving the lightweight performance of a composite part. This includes next-generation prepreg materials and the rise of high-performance thermoplastics," the report notes.
Thin-ply composites using spread-tow fibers exhibit reduced density.
One recent development gaining increasing attention is thin-ply composites from spread-tow fibers. This involves spreading the fibers for a reduced density (typically below 75 gsm) and a stronger homogeneous fiber-matrix interaction. The early markets for these products are motorsport and sporting goods, but aerospace is the significant next step.
This material is already being used by aircraft overhaul and maintenance firm Hong Kong Aircraft Engineering (HAECO) for interior seating in the Airbus A350 aircraft. Further, investigating its potential use in structural roles in UAVs is in the advanced stage. Suppliers of this material profiled in the report include Oxeon, with their TeXtreme range, and Swiss company North Thin Ply Composites.
Application of pure boron fibers for polymer reinforcement is at a much earlier stage. This fiber can potentially replace carbon fiber in much the same way that carbon fiber has displaced aluminum over the very long term. The fibers are synthesized via a laser chemical vapor deposition route. Leading suppliers include Free Form Fibers (Saratoga Springs, NY). While there are many technical and economic hurdles to overcome, developments are certainly worth watching.
The report also notes that multi-material usage and multifunctionality are the two biggest terms in structural componentry. The ability to add functionality to a composite part is significant for the performance, added-value and lightweighting.
Further, the report highlights areas where a polymer composite might make an unexpected appearance. These include natural bast fibers (fibrous plant material) for aerospace trolleys; braided material for fan cases, vanes, and pipes becoming ever more prevalent; and recycled material, which is driven predominantly by life-cycle assessments and the need for improved waste management.
The report also notes the importance of enhanced automation of polymer composite fabrication, extending into 3D printing of composites, which could play a role in expanding their uptake. "Automation is a key facilitator to give the material greater design freedom and cost efficiency," it notes.
The report also maps the technology readiness level (TRL) of multifunctional polymer composites over various parameters, such as data transmission, energy harvesting and storage, and self-healing properties. The routes to enhanced TRL are challenging and often take advantage of new materials, such as graphene and carbon nanotubes (CNTs) in nanocomposites, or advanced manufacturing processes. They are at differing stages of reaching commercialization, as shown in the graphic below.
Sign up for the PlasticsToday NewsFeed newsletter.
You May Also Like
---