Health Equity by Design: Building Best Practices for Medical Innovation
Health Equity by Design: Building Best Practices for Medical Innovation
How does health equity play out in the long complex process of developing new health technologies into safe, effective products?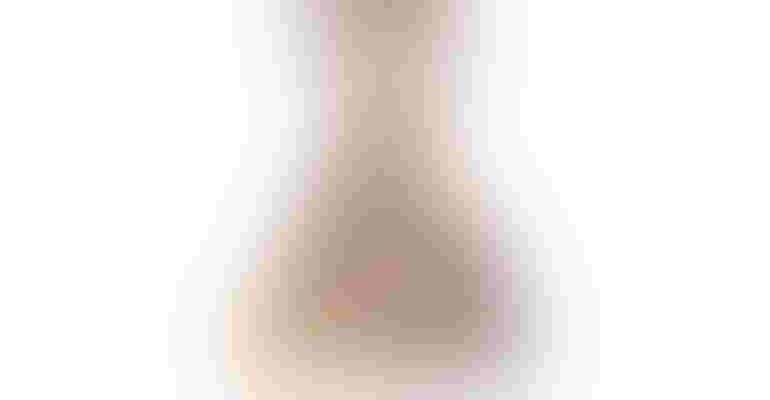 Liudmila Chernetska / iStock via Getty Images
This year's MedtechVISION (MedtechWOMEN's annual conference) was dedicated to the challenges and opportunities in addressing health equity in the medical device industry. While the panel on women's health was particularly timely, and the economics of improving equity provided plenty of fuel for those seeking the financial bottom line, the panel in-between was nearest and dearest to my own interests: how health equity plays out in the long complex process of developing new health technologies into safe, effective products.
While the potential sources of health equity are many and complex, the basic concept as it applies to medical devices is not. Every idea for a new medical product comes with an implied value proposition: "If this product is purchased and used properly, it will deliver 'X' benefit to the patient." But this analysis is frequently based on statistics, seeking to deliver an average benefit across a theoretical optimal percentage of a population. What we are learning is that large patient groups (united by race, socio-economic background, location, gender, or education level) are not receiving that promised value, even being harmed rather than helped.
Not only is this ethically wrong, but it has major consequences for market penetration, reimbursement, profitability, and many other metrics for product success. However, there is no way to provide a quick fix to health equity issues once the problem is exposed in the marketplace. Just like sustainable business models, effective risk mitigation, or cost-efficient manufacturing, success at the end is best secured through strategic, intentional interventions at each stage of the process.
This is why the guests for the MedtechVISION panel followed the well-established steps that every new idea must pass through on the way from vague concept to successful product on the market. At any point in time, thousands of potential life changing technologies are being conceived at patient bedsides (as observed by doctors like panelist Dr. Leeda Rasheed), built and expanded on by company founding teams (like those that take part including panelist Dr. Kathreen Zavalla's MedTech Innovator), designed and tested (by teams led by individuals such as  panelist Nivi Arumugam), reviewed and approved by regulators (supported by legal experts like Vernessa Pollard) and finally launched into full manufacturing and distribution (relying on the infrastructure and industrial support technologies developed by CL Tien and her peers). At each of these stages, there are opportunities and challenges for health equity built directly into the bones of the evolving product.
During the MedtechVISION panel, Dr. Leeda Rashid shared a story about a patient diagnosed with late-stage breast cancer. The diagnosis was late not because of the lack of clues or clinical observations, but because that information was scattered, a natural result of a patient with no clinical "home base" to consolidate the information. Currently, one-third of Americans lack a primary care physician to fill that role. Beyond a major concern for healthcare in general, this skews the consolidated clinical data that the industry relies on to identify innovation opportunities. It becomes a bias towards solving narrow specialist issues, or broader care issues that affect only patients with centralized data records.
Much like only seeking problems from a limited collection of data, constricting the pool of talent to solve those problems can actually further compounds equity issues. Zavalla, COO of MedTech Innovator, the largest medical device accelerator program in the world, shared the challenges her organization has in building diversity into their program's founder cohorts. Those who have the resources to start successful startups are typically highly educated, affluent, with living situations and social connections that match. Even those startups claiming to address major health disparities rarely have a founding team that has personally experienced those health disparities themselves. That lack of personal experience can lead to cultural blind spots that are difficult to circumvent as the company scales.
Even when a need is identified and a promising solution charted out, heath equity issues can creep in during seemingly benign engineering and development processes. Nivi Arumugam, currently a VP of R&D at Becton Dickinson, had never considered health equity as an engineering concern until the company's pulse oximeter issues were announced by the FDA in early 2021. As pulse oximeters triaged COVID-19 patients over the 2020 year, research found that darker skinned individuals were being underdiagnosed for low blood oxygen levels. Some oximeter designs had not systematically checked their sensor performance across all potential skin tones, and so missed a key failure point in their product.
Testing issues may start at the engineering workbench, but they continue to play out in the much higher stakes of regulatory approvals and clinical trial design. While health equity issues that hamstring trials are a nasty surprise for any early-stage company, it is the issues that arise only after they hit the market that are particularly concerning. This is not just a failure of a product, but the failure of the system intended to ensure those products are safe.
Vernessa Pollard, a partner in the Life Science practice of McDermott Will & Emery, has seen the tension between providing products that are proven safe and products that are affordable play out among her clients, large and small. Existing labeling for medical devices frequently includes contraindications for use based on age, conditions, medication use, or other risks. Some of these conditions are included because of known issues, and some because their impact on the therapy is unknown. This is frequently the case with the very old, the very young, and those with multiple health conditions. However, prior to the pulse oximeter issues, skin color response had rarely been tracked in a clinical trial or listed as a potential risk due to its untested status. The balance between evaluating every scenario and getting products to people as quickly as possible is still evolving as the FDA continues to refine its policies.
A major joint report by the Institutes of Medicine, Science and Engineering was released as a draft shortly before the MedtechVISION conference. It discusses the various types of equity involved in health innovation and addresses many of the stage specific challenges I have discussed here. In addition to those opportunities to address equity by stage, the report included the issue of "contextual equity." This refers to any innovation that relies upon the ongoing existence of past inequities.
As new technologies develop, hundreds of choices are made about how it will be manufactured, sterilized, packaged, shipped, and maintained. Each of those choices has a potential impact on workers, their families, and communities. Many of those most vulnerable to health equity issues are those who fulfill medtech operations: the molding machine operator, the plant maintenance mechanic, the package delivery team, and the hospital janitorial service. CL Tian, CEO of Phiex technologies and recent grant prize winner of the MedTech Innovator 2022 Cohort, spoke passionately about her work to address community health concerns around ethylene oxide sterilization. In the industry's quest to "do good" for patients, she emphasized a similar focus to "do no harm" to the broader community. These types of issues do not have simple or straightforward solutions in an industry whose products mean literal life and death to their users. Long-running inequities would not last so long if changing them did not involve major effort or potentially new risks.
Adding health equity practices to health innovation should not be seen as constraining the system further or increasing Innovation burden. Instead, it is addressing the previously invisible reasons why so many promising technologies fail to thrive and scale to what is claimed in the early pitch decks. We are just beginning to be aware of the problems, and just like any new challenge to our existing system, it is a long road from the first negative signals, through identifying the root causes, to trying out new solutions, and developing those solutions into standard practice.
Many thanks to Dr. Leeda Rashid, Dr. Kathreen Zavalla, Nivi Arumugam, Vernessa Pollard, and CL Tian for sharing their brilliant experiences on the stage, and for MedtechVISION for giving them a platform.
Sign up for the PlasticsToday NewsFeed newsletter.
You May Also Like
---