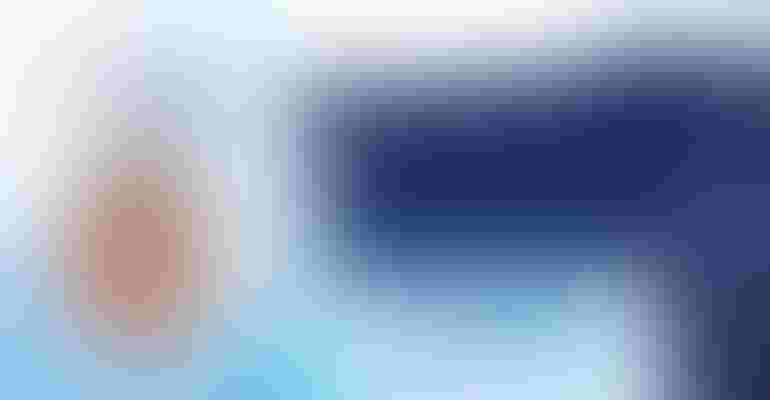 A new study is attracting widespread media attention as preliminary evidence suggests microplastics may be left behind in the body following heart surgery. MD+DI reported on the microplastics heart study, as did People, the New York Post, Forbes, and other well-respected media outlets.
But microplastics is a thorny issue, as my colleague Rick Lingle once pointed out on PlasticsToday. So, it's no surprise this pilot study received pushback from some in the medical device industry. Because how dare we publish something that makes the industry look bad.
Curious to learn more about these findings myself, I dug deeper into the study, combing through 12 pages of supporting information the researchers cited to find out if the microplastics heart study was pure hogwash. Spoiler alert – it's not.
Microplastics, as the name implies, are tiny plastic particles smaller in diameter than the standard pearl used in jewelry. Officially, they are defined as plastics less than 5 millimeters in diameter. That does not mean the particles found in the microplastics heart study were 5 millimeters, that's just the maximum size a plastic particle can be to be considered a microplastic. In fact, the largest plastic particle found in the study was just 469 μm in diameter (0.469 millimeters).
The study was published by the American Chemical Society's Environmental Science & Technology, a reputable scientific journal with a peer-review process. The study was conducted by a team of 12 credible researchers, each with multiple peer-reviewed studies in the cardiovascular field. Most of the researchers have ties to academic medical institutions in China, and one is affiliated with the University of Sydney in Australia. The authors declared no conflicting financial interests.
It's important to understand this was a pilot study with a small number of participants (15 heart surgery patients) because that's how science works. Every major research project starts out as a small pilot study. The point is to provide enough preliminary evidence to justify a larger scale study. As such, the authors clearly conclude that more studies are needed to fully understand the effects of microplastics on a person's cardiovascular system and their prognosis after heart surgery.
The team identified eight types of plastic involved in cardiac surgeries, and the types of medical products with plastic components ranged from tubing and syringe barrels to the surgical incision protective film used to safeguard against infection. The patients in the study underwent one of the following types of heart procedures: coronary artery bypass graft, mitral valve replacement, aortic root replacement, atrial fibrillation surgical radiofrequency ablation, and tricuspid valvuloplasty.
The researchers examined samples of tissue from the heart and surrounding structures including six samples of pericardium (the membrane enclosing the heart), six samples of fat tissue on the surface of the heart beneath the pericardium, 11 samples of fat tissue sitting just outside the pericardium, three samples of heart muscle, five samples of left atrial appendages, and seven pairs of pre- and postoperative venous blood samples.
Microplastics were not universally present in all tissue samples, but nine types of microplastics were found across five types of tissue with the largest measuring 469 μm in diameter. Nine types of microplastics were also detected in pre- and postoperative blood samples with a maximum diameter of 184 μm, and the type and diameter distribution of microplastics in the blood showed alterations following the heart surgery. That means blood samples taken before the surgery did show there were microplastics in the patient's body already, but there was a change in the type and size of microplastics detected after surgery.
It would be far too premature to make any sweeping conclusions about microplastics and heart surgery. But there is nothing to suggest this is not a valid pilot study. And it certainly shouldn't be swept under the rug to protect the industry's image.
I have covered many controversial clinical studies and investigative reports over the past 17 years. It's natural for the industry to get defensive and call foul on the research and/or the way it is reported.
Sometimes, these concerns are legit, like in the controversy over paclitaxel-coated devices. These devices got a bad rap five years ago after a meta-analysis done in Switzerland showed an increased risk of death among patients who received a paclitaxel-coated balloon or paclitaxel-eluting stent.
This meta-analysis prompted European regulators to temporarily halt CE mark reviews for such devices, a decision that delayed approval for the SurVeil paclitaxel-coated balloon manufactured by Surmodics. That 2018 study also led to FDA requiring device manufacturers to include specific warning language in the device labeling. It wasn't until about a month ago that an updated analysis debunked the 2018 finding, and FDA walked back the special labeling requirement.
So yes, sometimes the medical device industry can be unfairly impacted by poorly done research. Other times it's a case of industry getting defensive over nothing.
Sign up for the PlasticsToday NewsFeed newsletter.
You May Also Like
---