New Frontiers in Micromolding
New Frontiers in Micromolding
Ever-smaller molded parts with thinner walls enable breakthroughs in medical device and drug-delivery design.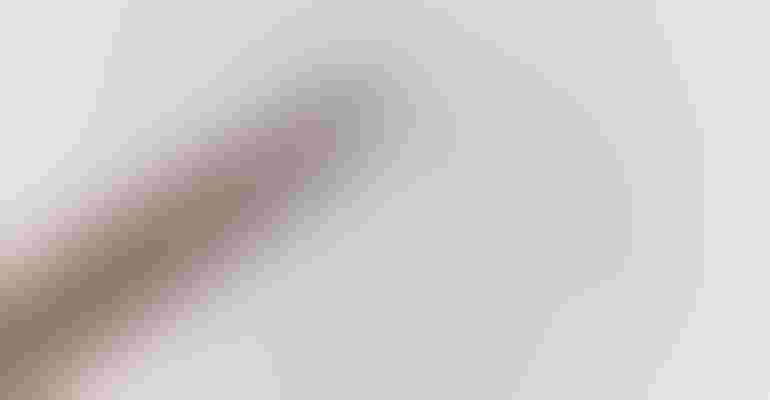 Bioresorbable surgical cannula with a wall thickness of 0.004 in. (100 microns).
Image courtesy of Isometric Micro Molding
The intensely precise world of micromolded plastics is taking a dramatic turn to even greater exactitude thanks to new work being done by Isometric Micro Molding. The payoff: Dramatic improvements in minimally invasive medical device and drug-delivery components.
Brent Hahn, vice president of business development and strategy at Isometric in New Richmond, WI, will bring the industry up to date on this bold new frontier in his talk, "Advancements in Extreme High Aspect Ratio Micro Molding" at MD&M Minneapolis, part of the Advanced Manufacturing Minneapolis event on Oct. 10-11, 2023.

Hahn will review how a variety of resins — from traditional, high-flow materials to hard-to-process polymers such as PEEK and FEP — can create fully filled cannula and catheter tips without flash or secondary operations. The parts are 0.001 in. (25 microns) and have aspect ratios (L/T) as high as 400:1. This will enable smaller size factor and thinner-walled endoscopy and robotic surgery components that have fully knitted wall thicknesses of 0.002 in. (50 microns) and feature sizes as small as 0.0001 in. (3 microns), helping to advance the smallest and thinnest devices.
One of the greatest challenges in executing extreme high aspect ratio micromolding is "controlling the ability to flow the distance without creating flash or short shots," Hahn explained. "Venting size and location, as well as temperature and pressure, are key factors in creating long aspect ratio molding."
When mastered, this method can create long, thin-walled components such as cannulas; catheter tips; sharps, including needles and barbs; and diagnostic applications such as well plates.
Isometric has arrived at this cutting-edge capability thanks to years of expertise, Hahn noted.
"Isometric has built more than 7,000 molds over our 33-year history dedicated to miniaturization, including parts with high aspect ratios. Our extensive history of pushing what is possible has taken us to greater and greater heights in high aspect ratio molding or, in this situation, thinner walls down to 25 microns (0.001 in.). Another extremely important factor in high aspect ratio molding is controlling thin core pins for through holes. We have extensive experience in controlling the wall sections around core pins as thin as 75 microns (0.003 in.) and correctly piloting them for longevity."
Hahn will speak at the Tech Theater at 2 p.m. on Oct. 10. Visit Isometric at Booth 2607.
Advanced Manufacturing Minneapolis, which includes co-locates Plastec, Medical Design & Manufacturing, and MinnPack, as well as sections devoted to automation and design and manufacturing, will be at the Minneapolis Convention Center on Oct. 10-11, 2023.
Sign up for the PlasticsToday NewsFeed newsletter.
You May Also Like
---