Plant Tour: Newly expanded, this medical molder is poised for more growth
Plant Tour: Newly expanded, this medical molder is poised for more growth
Leveraging its deep medical molding and moldmaking expertise, Vision Technical Molding is ready for more new business.
Leveraging its deep medical molding and moldmaking expertise, Vision Technical Molding is ready for more new business.
As we arrive in the lobby of Vision Technical Molding's facility in Manchester, CT, we're met by Ann Marie Lak, a program manager for the company. Exiting the lobby, we turn left and head for a conference room, where we meet Steven Arnold, company president, and Timothy Rourke, Vision's engineering manager. By the way, if we had made a right out of the lobby we would have walked into a separate company. More on that in a bit.

It takes only a few sentences for Arnold and Rourke to make it clear that Vision Technical has a well-developed concept of its business and how to carry it out. It's more than just molding, says Arnold, and even more than just medical molding. Vision has a sharp focus on complex, high-precision parts of a size that you can hold in the palm of your hand. That makes it an excellent fit for highly demanding medical OEMs, and as a result the company by now has an excellent track record with makers of medical devices as well as suppliers of disposables. Very little of its business is not medical.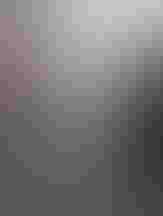 Behind Vision's engineering manager Tim Rourke (left) and its president Steve Arnold is the interlocked transition space for tools to move easily between toolroom and production cleanroom.



Vision's three new Class 8 cleanrooms are in line, with the third behind the far doors, awaiting expansion. Utilities and materials come down inside the walls.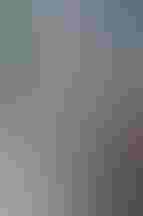 This centralized material handling system from Wittmann was a key part of Vision's expansion and cleanroom strategy.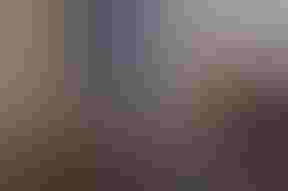 Custom programs are done in-house for high-speed optical measurement of parts using OGP optical inspection systems.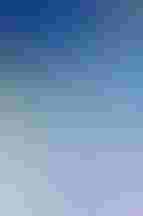 Post-mold operations include manual and automated assembly, printing, laser marking, labeling, and welding.


Machines are all-electric and processing is automated robotically and with sensors.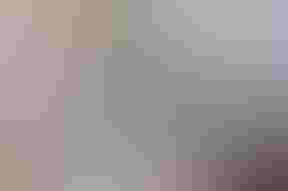 For easy access, quality control occupies one of the windows into the cleanroom.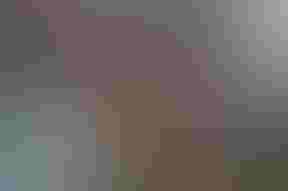 Tools are maintained and refurbished in the toolroom immediately adjacent to the production floor.
The company offers, besides actual molding, extensive engineering support, assembly, decorating and other post-molding services, RJG-certified Master Molders on staff, Six Sigma and ISO 9001:2008 and 13485:2003 certification, extensive automation and sensing systems, custom mold qualification protocols, and three newly designed and installed ISO Class 8 (100,000) cleanrooms. To merely say those cleanrooms are well designed is a great understatement, as we'll see. But there is something else, something that underlies all these offerings.

Trust that's earned
During the course of our tour we hear the word "trust" more than a few times, usually describing what customers need and deserve, and also as a critical element in Vision's internal operations, but always as something a company earns in practice, not theory. The medical business is so demanding, with so many rules, trials, procedures, practices, and regulations to follow, that an OEM brand owner needs utterly reliable suppliers. Being worthy of a client's trust is a critical factor in Vision's success, says Arnold, and a reason the company is growing—the poor economic climate not withstanding.

Both Rourke and Arnold describe Vision as relationship oriented, seeking clients that are in business for the long haul, matching Vision's character. The company has a high percentage of long-term employees. Turnover is exceptionally low. It emphasizes program management as a key part of making it easy for customers to work with Vision. It provides support at every phase of a product's life cycle. The company did not stand up one day and declare that this is what it was. Rather, it grew that way from its beginning.

For example, Vision Technical is proud of its strong tooling capability, which it comes by naturally. The business began in 1959 as a four-person moldmaking shop called Advance Mold & Manufacturing in East Hartford, CT. Growth caused a move to an 8000-ft2 facility in nearby South Windsor in 1970, which grew to 12,000 ft2 in 1983, partly to house the company's first mold trial injection machine. It expanded again in 1987 to add 6000 ft2 of production space and two more injection presses.

Intended primarily for mold trials, the presses began helping customers with short prototype runs for testing, and in time that led to customer requests for pilot runs for marketing introductions and smaller quantities of a finished product while full-scale manufacturing was ramping up. That growth in molding activity was a principal motive in founding Vision Technical Molding in 1996. But it was not started to do just any kind of molding.

From its 1959 launch, the company's moldmaking and later its molding focused on that specific range of products: complex high-precision work, which is still the bedrock of Advance Mold and Vision Technical Molding today. Equally important, the work was almost all for medical customers, complexity and close tolerances being pretty much a given in medical products.

In 2004, both Advance and Vision (then with 12 molding machines) moved to a 30,000-ft2 structure in Manchester, CT, where they are today. Today Vision Technical Molding has 25 molding machines and in June of last year completed a major expansion that brought its total space to 42,000 ft2. Including Advance Mold, the total space is about 84,000 ft2.

Advance and Vision share the main structure. If we had turned right out of the lobby, we would have gone into Advance. (We didn't have time to see it but hope to in the future.) However, they operate as two independent businesses—very independent, Arnold says. He and partner Doug Schneider together own both businesses, but Arnold runs Vision and Schneider runs Advance. The two partners started out as apprentice toolmakers with the company following high school.

The two companies work together, though, with the closeness providing synergies that benefit Vision's work for its clients. Less than 20% of the molds Advance builds these days are for Vision, and Arnold says that the businesses have become separate to the point that at times the decisions made for one are definitely not beneficial to the other. Though it's an unusual relationship for two companies that grew in tandem as these two have, not only do they make it work, but they say it's an advantage. Independence makes each company stronger.

Purpose-built, thoughtfully
We head out of the conference room to tour the plant, almost all of which is the new expansion, and this reporter starts to sense that something isn't quite the usual run-of-the-mill. The conference room had an outside window and another facing onto the corridor. So does Arnold's office next door. Across the corridor from him is Rourke's engineering area, clearly visible through a window. Rourke jokes that even though he has no outside window, he can always look through Arnold's office to see what the weather is like outside.

It turns out there is an abundance of internal windows, continuing through the cleanroom molding area and all its contiguous spaces. This design is a deliberate choice. Vision wants an internal team that's cohesive, that communicates. It didn't want a collection of walled-off spaces, but on the other hand, it didn't want a totally open floor plan with virtually no privacy. The compromise achieved in this floor layout is ingenious. Everyone's colleagues are visible, yet each has a defined workspace. It's particularly clever how this works around the production floor, which is three interconnected but separate Class 8 cleanrooms running along the depth of the building.

This new space is designed for logical workflow, as is fairly normal these days, but it's also for the flow of people's work relationships. Quality control's room has a large window onto the production floor. Next to it on one side is supply chain management, which has total control of workflow and scheduling, combining such ordinarily separate functions as purchasing, production scheduling, shipping, and more. On the other side of QC is the operations manager's space, and past that the production manager's office. Each of them has a window onto the production floor and another window between them. In this environment, it would be challenging to not communicate; it's so easy.

Vision Technical's long experience shows through in many aspects of the new space. Arnold, Rourke, and Lak say much thought went into planning before the new space was designed. Each of the three cleanrooms, one of which is reserved for future growth, can be easily closed off if needed, say, for a contamination issue in one of them. All the conduits for air, water, power, and materials come to the Milacron Roboshot and Arburg machines through the dividing walls—there are no trenches in the floor for contaminants to hide in. A Wittmann central material drying and handling system supplies properly dried resin to each machine, controlled by one person on only one of the plant's 24/7 shifts.

Adjacent to the last of the three cleanrooms is the toolroom, which does maintenance and minor repairs on tooling, as if the moldmaker Advance Tool was not on the other end of the building. These are separate businesses, remember? Getting tools into and out of the cleanroom, often a contamination issue, was also considered in the design, and a pass-through door under a window is actually a transition space with interlocking doors on either side. One side has to be locked for the other to open, and both cannot be open at the same time.

Poised to grow forward
Lak, a former marketing specialist with GE Plastics, joined Vision early in 2009, in tune with a plan to make the company more visible. The company's first trade show will be the Medical Design & Manufacturing Expo in New York City in June of this year. Both Rourke and Arnold insist that everyone in the company be "technically robust." Lak is evidence of that: She holds a master's degree in polymer engineering from the University of Massachusetts–Lowell.

Vision Technical Molding is its own best proof of the skills, experience, and knowledge of its customers' businesses that it brings to the table. So, where is the business going, other than into some into new regions? Vision has an active program of new technology assessment. Multicomponent molding is already under way and likely to expand. LSR molding is being considered, as is expansion of post-molding operations and acquisition of further quality certifications. It all depends, says Steve Arnold, on what customers require.

Leveraging its strength locally, too
During our tour, Steve Arnold mentioned a couple of interesting things about the company. For one, Advance Mold, out of which Vision Technical Molding emerged, historically dealt directly with medical OEMs rather than their molders. Therefore, Vision was more familiar with those OEMs when it started up than most molders would be entering the medical sector. Several times during our meeting both he and Tim Rourke mentioned how critical it is to know the medical environment. It's about as important as moldmaking and molding skill.

Also, when we began to arrange this plant tour, we had one preconception that we took for granted because it seemed logical, but that turned out to be wrong. The company is in Connecticut. The New England area has been for some time a stronghold of medical companies. We were surprised when Arnold and Rourke said that only a small share of the company's business comes from New England. The customer base is widely dispersed. Gaining more local business is part of their current marketing plans.

Vital Stats
Vision Technical Molding LLC
Manchester, CT
Facility size: 42,000 ft2
Annual sales: $11 million
Markets served:  High-precision molding, mostly medical and pharma
Capital investment: >$4 million over the last two years
Materials processed: Commodity and engineering plastics, glass-filled and high-temperature resins, thermoplastic elastomers
No of employees: 110-120
Shifts: 24/7 operation
Molding machines: 25 total, 28-275 tons; Cincinnati Milacron Roboshots, two Arburgs (multimaterial)
Secondary operations: Assembly, ultrasonic welding, pad printing, labeling
Internal moldmaking: No, maintenance only (sister moldmaking company)
Quality: ISO 9001:2008, ISO 13485:2003

Contact Information
Ann Marie Lak | (860) 783-5018
www.visionmolding.com

Sign up for the PlasticsToday NewsFeed newsletter.
You May Also Like
---