Plastic Transistor Amplifies Sensing Signal for Biosensors
Plastic Transistor Amplifies Sensing Signal for Biosensors
Researchers could use the technology to create stronger biosensors that can read signals within the body to help collect more accurate diagnostic and treatment data.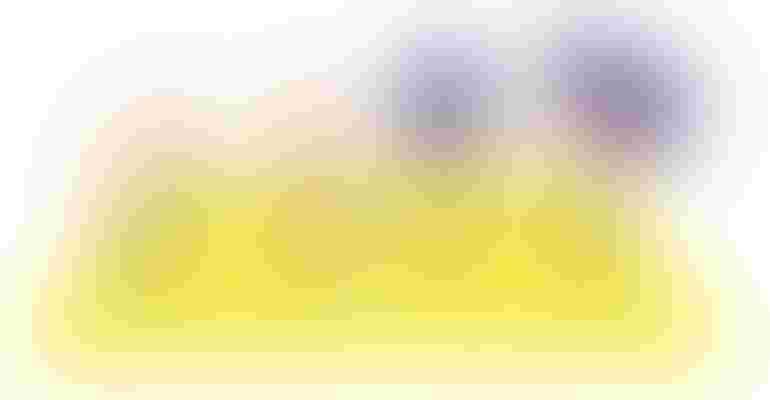 Single strands of engineered DNA, called aptamers, bind to a target and then fold to trigger an electrochemical signal.
Image courtesy of Jonathan Rivnay/Northwestern University
Researchers have developed a new technology that can help accurately measure data from faint electrical signals within the human body to provide diagnostic information for improved healthcare and disease response, they said. A team from Northwestern University has developed a novel transistor that can be used to enhance biocompatible biosensors to monitor biochemical signals, which can be weak but provide critical information to clinicians, they said.
While current biochemical sensors can monitor vital corporal information, they often produce weak signals that require the collection of other vital data—such as from a blood, sweat, or saliva sample—as well as advanced and expensive lab technology for clinicians to decipher them.
However, if physicians and other clinicians could reliably measure biochemical signals in the body with ease, they could create sensors into small-footprint devices for more accurate diagnoses without sophisticated equipment, noted Jonathan Rivnay, professor of biomedical engineering at Northwestern's McCormick School of Engineering.
"Extracting high-quality signals has remained a challenge," he acknowledged. "With limited power and space inside the body, you need to find ways to amplify those signals."
Solving the Problem
The researchers developed a novel transistor made of plastic to solve this problem. They placed an amplifying component onto a traditional electrode-based sensor and used this architecture to develop an electrochemical transistor-based sensor that can sense and amplify the weak biochemical signal, they said.
The electrode of the device senses the signal, while the transistor amplifies it for enhanced communication. The device also has a built-in, thin-film reference electrode to make the amplified signals more stable and reliable, the researchers said.
"We combine the power of the transistor for local amplification with the referencing you get from well-established electrochemical methods," said Xudong Ji, a post-doctoral researcher in Rivnay's laboratory. "It's the best of both worlds because we're able to stably measure the aptamer binding and amplify it on site." 
Testing the Biosensors
Once the team developed the technology, they set out to validate its efficacy. They did this by turning their attention to cytokine, a type of signaling protein that regulates immune response and is implicated in tissue repair and regeneration. Certain cytokines near a wound can be used to assess how quickly it's healing, or if there is a new infection that may require more medical interventions, the researchers said.
In a series of experiments, Rivnay and his team managed to amplify the cytokines' signal by three-to-four orders of magnitude compared with traditional electrode-based aptamer sensing methods, they reported in a paper on their research in the journal Nature Communications.
Moreover, while the technology performed well in experiments to sense cytokine signaling, it also should be able to amplify signals from any molecule or chemical, expanding its potentials for use, Rivnay said. The technology could be used to sense signals from antibodies, hormones, drugs, or any detection scheme that uses electrochemical reporters, he said.
"This approach is broadly applicable and doesn't have a specific use case," Rivnay said. "The big vision is to implement our concept into implantable biosensors or wearable devices that can both sense a problem and then respond it."
Sign up for the PlasticsToday NewsFeed newsletter.
You May Also Like
---