There's Much More to Micro Molding than Part Size
There's Much More to Micro Molding than Part Size
An understanding of micro-molding design guidelines, material selection, part geometry, and overall expertise are among the critical aspects.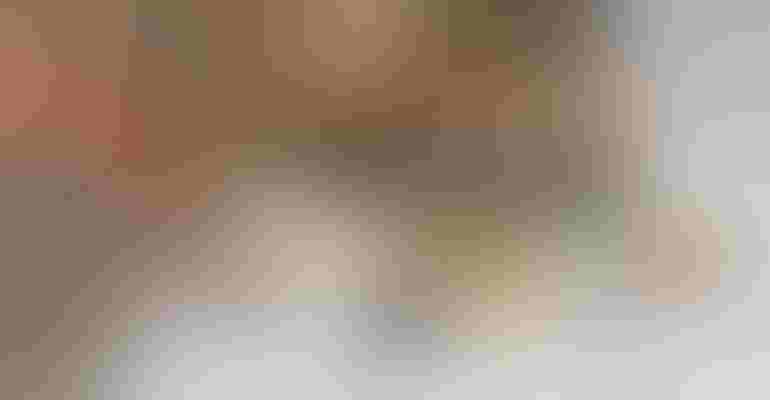 Image courtesy of Accumold
Simply buying a grand piano won't automatically make you a concert pianist. The same is true when it comes to buying an injection molding machine with micro-molding capabilities. In and of itself, that won't make you an expert micro molder. It's important to keep this in mind as molding machine manufacturers respond to increased interest in micro-molding among part designers and manufacturers by offering machines with advanced micro-molding capabilities. You still need to put in the now-proverbial 10,000 hours to develop the necessary expertise to use that tool effectively.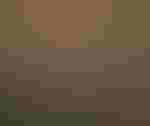 Aaron Johnson, Vice President of Marketing and Customer Strategy, Accumold.
Aaron Johnson, Vice President of Marketing and Customer Strategy at Accumold, will discuss how micro-molding advances innovation in the medical and other sectors and the expertise needed to achieve that during a presentation at the forthcoming MiniTec 2023 conference, sponsored by the SPE Medical Plastics Division. MiniTec comes to the Anaheim Convention Center in Anaheim, CA, on Feb. 6 and 7, partially overlapping with the co-located Plastec West and Medical Design & Manufacturing (MD&M) West event on Feb. 7 to 9. Johnson's presentation, Innovation Through Miniaturization: The Enabling Benefits of Micro Molding, is scheduled for 11:15 a.m. on Feb. 6.
Johnson will discuss what he calls the five things that everyone needs to know about micro molding and how to approach the technology from a design standpoint. But first, a definition is in order: What is micro molding?
At its most basic level, micro molding is a specialized manufacturing process that produces extremely small, high-precision thermoplastic parts and components with micron-level tolerances. There is no ISO-based standard definition for micro molding, however.
"Certainly, micro in part size is expected. It could be under one centimeter or under one millimeter," Johnson told PlasticsToday. "But it involves more than just size. For example, we process larger parts with micro features. So, [the end product] could be a standard-size diagnostic part with very small features."
A third consideration is micro tolerances, which might be as small as a couple of microns.
"These micro tolerances can be critical to the functionality of the part," Johnson said. "Micro molding can be micro in size, micro in feature, or micro in tolerances, or two or all three of those things combined."
One of the five things that everyone needs to know about micro molding is an understanding of the potential roadblocks, such as internal processes and vendor management. Design guidelines, or how to approach micro molding, is another.
Material selection also is critical. "Any thermoplastic can be used in micro molding," Johnson told PlasticsToday. "The challenge is matching the plastic material and a specific geometry. Not all materials are suitable for all parts. Traditional mold-design thinking might not get you where you need to go. You need to know if the material meets the requirements of the geometry of the part, such as a thin-walled part or high-aspect molding."
Understanding key strategies of prototyping is a fourth need-to-know item.
Applications and capabilities of micro molding are perhaps the most easily relatable aspect of the technology. Many micro-molding applications improve medical devices and advance medical technology.
"The advantages of miniaturization are key to advances in medicine, such as doing better minimally invasive surgeries," Johnson told PlasticsToday. "Miniaturization helps with better data collection and better patient experiences. For example, with pacemakers, the smaller the better."
Early versions of pacemakers were so large that they had to be located outside of the body, but miniaturization has allowed those devices to be implanted.
There also are micro-molding applications in the automotive industry, because auto manufacturers are on an eternal quest to cut down on part size and total vehicle weight to help improve gas mileage.
Accumold is a privately held company and a leader in medical technology micro molding, optics, emerging technologies, and micro-electronics molding. The company, located in Ankeny, IA, builds its own injection molding machines, but does not offer them for sale.
"We use our machines in-house only," Johnson told PlasticsToday. "We are a vertically integrated company that's been solely dedicated to micro molding for almost 40 years. We are more about the capability to build the tools and the processes that you need. Micro molding is more than having a press that can make small parts. You have to understand the tool build, the tool design, the part handling, and the processing."
Sign up for the PlasticsToday NewsFeed newsletter.
You May Also Like
---