Trio Tackles Cold-Seal Film Recycling
Trio Tackles Cold-Seal Film Recycling
American Packaging, Bostik, and Charter Next Generation create a breakthrough new cold-seal film compatible with store drop-off recycling.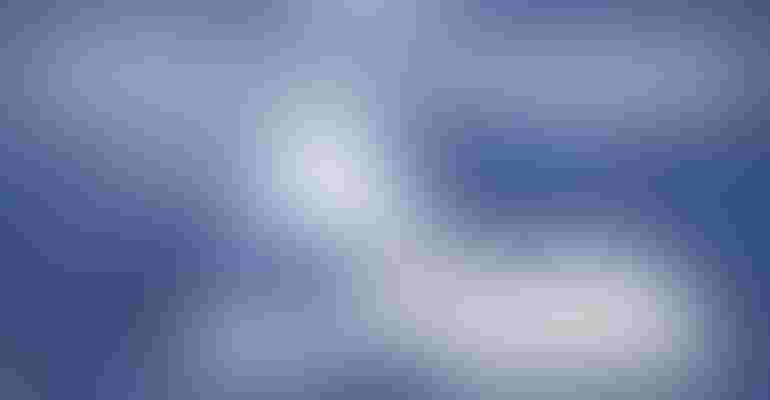 Three complementary plastics and packaging companies have collaboratively engineered a polyethylene (PE) cold-seal film that passed the Association of Plastic Recyclers (APR) test protocol for PE flexible packaging to make it eligible for the How2Recycle Store Drop-off label.
The collaborators are film converter American Packaging Corp., adhesive manufacturer Bostik, and PE film producer Charter Next Generation (CNG).
Brand owners will benefit from the companies' work, as it ensures that packaging made from the new film meets recognized recyclability standards, is non-damaging to the recycling stream, and is easy for consumers to recycle.
The impetus for the partnership was How2Recycle's concern about how cold-seal adhesives affect the recycling stream, an issue that surfaced when the group conducted its most recent guideline review of flexible PE recycling streams.
At that time, How2Recycle requested testing of cold-seal materials using APR's Critical Guidance Testing for PE Film and Plastic Packaging, a lab evaluation to assess the compatibility of PE-based flexible packaging with reclamation systems that accept films from store drop-off locations.
Cold seal welcomed for at-store recycling.
Furthermore, How2Recycle stated that brand owners with cold seal in their PE packaging had one year to validate that the packaging met APR's recyclability standards. Without validation, the brand owners would no longer be allowed to display the How2Recycle Store Drop-off label on their packaging.
Many brand owners rely on cold-seal packaging, particularly for confections and other dry foods, so it became urgent to determine, definitively, how cold seal affects recycling.
In response to How2Recycle's announcement and request for testing, American Packaging, Bostik, and CNG jointly developed a cold-seal film structure and submitted it for testing at Plastics Forming Enterprises, an APR-approved lab.
Testing proved that the new film does not adversely affect recycling steams. Consequently, How2Recycle granted the collaborators a prequalification letter for the structure. Brand owners will use the letter when submitting their packaging to obtain How2Recycle Store Drop-off certification.
In this exclusive Q&A,Courtney McLachlan, North America marketing manager at Bostik, answers PlasticsToday's questions about the new film.
Tell us about the PE cold-seal film that the partner companies submitted to the APR-approved lab for testing.
McLachlan: It was a newly engineered structure, as a result of the collaboration. The companies worked together to determine film grade, cold-seal grade, and cold-seal coat disposition for the structure.
Each chosen component was intentionally designed to make it hard for the finished structure to pass the test. Please refer to our case study for more information about the structure that was created.
The companies theorized that if challenging components could pass, then less challenging ones would be likely to, as well. Additionally, this approach would help truly reveal the extent to which the chosen cold-seal adhesive may be impacting the recycling stream.
The companies then submitted the new structure, as well as a control structure, for testing. In addition to the new structure passing the test, the companies learned that the new structure offered even better performance than alternatives in some cases.
What film characteristics did you evaluate when deciding on a structure to submit for testing?
McLachlan: The structure characteristics the companies evaluated were pigmented vs. clear PE, cold-seal grade, and cold-seal pattern/deposition.
Overall, we chose a pigmented PE because the pigment was an additional hurdle the structure would need to pass, and many films in the market are pigmented.
For cold-seal grade, Bostik chose the formulation that was most likely to gel during the blown film portion of the APR test, and the cold-seal deposition was maximized to mimic small-format packages that contain the highest coverage or percentage cold seal in a package — about 60% cold-seal coverage.
For what types of packaging can the new film structure be used?
McLachlan: Cold seal is primarily used in flow-wrap packaging, so we would expect this structure to be used primarily on horizontal form-fill-seal packaging lines. However, it also could be used for other package formats in which fast packaging line speeds are needed.
For what package sizes can the film be used? And for what product types?
McLachlan: Packages as small as "mini" portions — think Halloween-sized candy — up to large-format bars; that is, it covers all existing cold-seal package format sizes in the market today.
It can be used with any dry foods, which include confectionary, salty snack, nutritional bars, bakery, ice cream, sticky media candy, etc.
Are any brand owners using the film structure commercially?
McLachlan: This information is proprietary to each company and cannot be disclosed. However, this is a commercially available structure.
Sign up for the PlasticsToday NewsFeed newsletter.
You May Also Like
---