Dreaming of a g"reee"n Christmas
Dreaming of a g"reee"n Christmas
Looking for a practical, environmentally friendly gift this holiday season? How about a PlayStation 2 that requires no television or electricity and doesn't play a single game?
Looking for a practical, environmentally friendly gift this holiday season? How about a PlayStation 2 that requires no television or electricity and doesn't play a single game?
Video game consoles of Christmas past found a new use in a stackable chair designed by sustainable product development company Pli Design Ltd. (London, UK) using SolidWorks (Concord, MA) software. Christopher Pett founded Pli Design in 2003, designing hand-made timber-free tables out of materials like bamboo and wheat straw.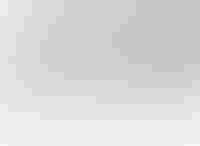 Each WEEE-compliant Reee chair made out of nine computer game console casings keeps 2.4 kg of high-quality engineered plastics out of landfill.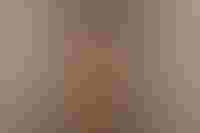 Creator Christopher Pett combined his background in sustainable design with plastics in developing the Reee chair. SolidWorks SimulationXpress software was used to obtain the proper balance of stiffness and flexibility in the chair ribs.
"In 2005 we started getting requests from customers for slightly more technologically advanced products that were still sustainable, leading us down the road to learning how to work with recycled materials like plastic," says Pett.

With an estimated volume of 3.3 metric tons of electronics waste disposed by the average UK consumer in a lifetime, Pett came up with a project that reused plastics from Sony Computer Entertainment Europe. "What we had in 2006 when we started was a material in search of a customer, and at the same time we had a product searching for a material, which is a really lucky situation," says Pett.

A school that was putting a new eco-friendly hall on campus wanted a sustainable chair to put in the hall, and couldn't find one in the UK. "We realized that PlayStation housings in particular have a lot of very high-quality, highly engineered plastics that didn't necessarily have to suffer the fate of being turned into something less than they had been before," adds Pett.

Working with sustainable design consultancy Sprout Design Ltd. (London, UK), the Reee chair was developed out of 100% recycled plastic from PlayStation 2 game console castings, with each chair keeping 2.4 kg of plastic out of the landfill. To ensure the chair would be strong enough to support sitters without over­engineering the amount of plastic in the ribs of the seat that wrap around the powder-coated steel frame, Sprout turned to SolidWorks SimulationXpress software.

"The final design is quite complex, though each component by itself is fairly simple," says Guy Robin­son, engineer with Sprout. "There were a lot of details to get the geometry and ergonomics right, such as how the stiffness and flex of the ribs responded to the body, and how to make the clips tamperproof, yet easy to disassemble. SolidWorks allowed us to tweak the design of the individual components while showing how this affected the whole product to get it right. We would have abandoned this concept early on if we didn't have that flexibility."

The chair is compliant with the European Union's Waste Electrical & Electronic Equipment (WEEE) directive, which makes the disposal of materials the responsibility of manufacturers. The modular design allows for disassembly for repairs or further recycling. Pett says the chair has been a success in its few months on the market, and he expects to ship 3000 chairs next year, which amounts to 7.5 tons of recycled plastic.
Download a podcast interview with Pett at blogs.solidworks.com/mediapodcasts/.

Dassault Systémes SolidWorks Corp. | www.solidworks.com
Pli Design Ltd. | www.plidesign.co.uk
Sprout Design | www.sproutdesign.co.uk
Sign up for the PlasticsToday NewsFeed newsletter.
You May Also Like
---