Resin Price Report: Processors Savor Rare Taste of Resin Pricing Power
Resin Price Report: Processors Savor Rare Taste of Resin Pricing Power
Buyers have been bidding at lower levels and, in many cases, resin suppliers have been willing to chase the price to get the order.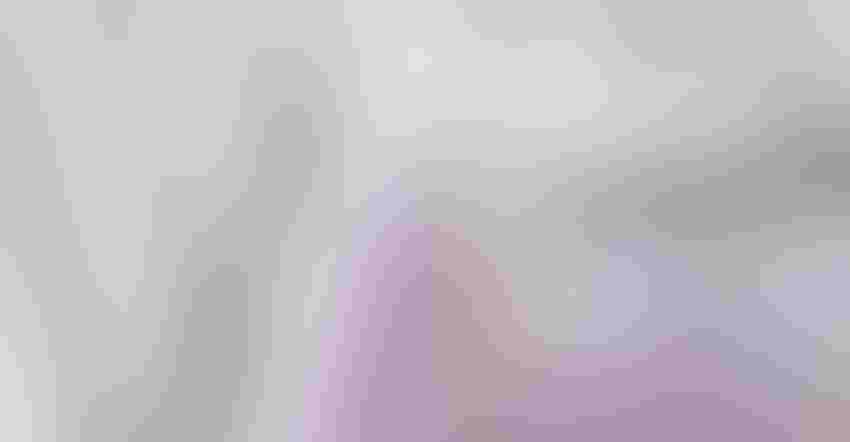 Image courtesy of Alamy/filmfoto
The spot resin markets were fairly active last week, though buyers remained cautious. The trading desk was busy, reports the PlasticsExchange in its Market Update, but quoting was the order of the week rather than actual done deals, and most completed orders were for just one or two truckloads. Good demand emerged from California buyers seeking to ship in a little buffer of resin ahead of potential rail disruptions amid embargoes and a looming rail-worker strike.
A heavy flow of off-grade railcars rolled into the domestic market, with more polypropylene (PP) than polyethylene (PE). Large slugs of Prime export resin, which was destined for overseas shipment, changed hands in Houston. The PlasticsExchange noted spot discounting for domestic Prime PE and PP railcars, too, even as producers tried to keep contract prices buoyed. Spot Prime PE and PP resin prices were steady to mostly a penny lower after already dropping aggressively the past several weeks.
As market makers, the PlasticsExchange said it has been actively unloading inventory for the last few months and is starting to see some value at these levels. "We began to dip our toes back in the water late last week by strategically adding some material to our resin coffers with what appeared to be overly cheap anomalies, as producers purged only certain grades," said the Chicago-based resin clearinghouse. "These were the types of deals that are typically there until they are gone, and then normal pricing reverts."
Proposed PE and PP resin price increases unlikely to bear fruit
PE and PP resin price increases remain on the table for July. Analysts at the PlasticsExchange contend, however, that instead of further gains, at least the contentious $0.03/lb PE increase garnered in May should actually peel back. PP contracts should decline in line with the pending decrease in July PGP contracts, while spot monomer might have already just found a bottom. PP resin contracts could easily justify some margin erosion as well.
While prognosticators still call for a dismal second half of the year for resins, the PlasticsExchange sees potential for the market to clean up later this summer after taking a heavy beating just to get to these current levels. With much of the downside move already seen in spot, limited downside risk with growing upside opportunities may be at hand, especially into the seasonally strong August to October period. The latter part also coincides with the heart of the main hurricane season.
Some PE spot resin prices drop another cent
PE trading was more active and spot pricing was steady to another cent lower. Transactions were well spread across low-density and linear-low-density PE film and injection grades, while high-density PE transactions were a challenge to complete, reports the PlasticsExchange. Off-grade railcar offers streamed in and suppliers remained willing to discount heavily to move material. Several rounds of aggressive sales have hit the export market. Another one happened this past week, as producers seemed to be balancing their resin inventories, purging certain grades, but not others. Buyers have had a rare taste of resin pricing power and have been bidding at lower levels. In many cases, suppliers have been willing to chase the price to get the order.
Despite the weaker fundamentals, producers are still looking for a $0.03 to 0.05/lb increase in July and another nickel increase in August. At this point, a July price decrease might be more realistic. As recent industry data has shown, there has been no substantial reduction in domestic PE stockpiles. On the contrary, upstream inventories built up again in June. Monomer costs are still depressed, despite the uptick seen this past week. Unless there is a major hurricane or a significant event that disrupts production, producers are not likely to realize another increase in the near term.
PP resin pricing trends lower
Spot PP activity was slower and prices continued to slide. Processor demand was below average and most orders were for Prime truckloads; homo-polymer PP was in more demand than co-polymer PP. Some buyers that had been picking away at deeply discounted railcars stepped to the sidelines. Despite plenty of railcars ready to ship, truckload supply remained challenged, as much of the reseller community has been shedding its inventories to limit market risk.
Although resin pricing continued to trend lower, preliminary industry data showed solid demand for June while production lagged, leading to a moderate sized inventory draw. As such, collective producer inventories entered July at the lightest since last August, according to the PlasticsExchange. In the past three months through June, PP contracts decreased a total of $0.18/lb, and while spot PGP monomer prices continued to erode in early July, they have since begun to recover, minimizing the anticipated cost-related decrease for July.
In the meantime, a new producer from Canada is starting to send out railcar production, adding brand new supply to the North American market. While overall market sentiment remains negative, we believe that spot PP prices are closer to the bottom than they are to the top — there is some light value buying to be done when stellar deals are presented.
Read the full Market Update, including news about PGP pricing and energy futures, on the PlasticsExchange website.
Sign up for the PlasticsToday NewsFeed newsletter.
You May Also Like
---