Avantium to Construct FDCA Plant in Netherlands
Avantium to Construct FDCA Plant in Netherlands
Monomer will be polymerized into PEF, a recyclable, plant-based bioplastic that can replace PET in packaging and other applications.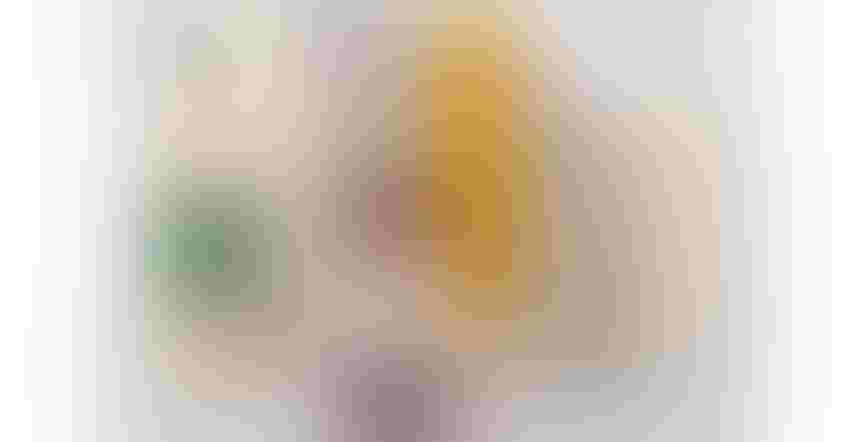 Products made from FDCA-derived PEF biopolymer include bio-based films and bottles.
Image courtesy of Avantium
Renewable-chemistry pioneer Avantium, based in Amsterdam, announced construction of a plant to produce furandicarboxylic acid (FDCA) at commercial scale in preparation for sales of FDCA and polyethylene furanoate (PEF), a recyclable biopolymer. FDCA, a monomer, is a building block of PEF.
Construction of the flagship plant in Delfzijl, Netherlands, is expected to start in the first quarter of 2022 and conclude by the end of 2023. Commercial production will start in 2024. When fully operational, the plant will have a capacity of 5 kilotonnes/5600 tons of FDCA per year. Avantium has secured €192 million/$217 million in financing to build the facility.
The new plant will position Avantium for a global rollout of its PEF/FDCA technology, which the company began researching in 2008. Feedstock for the FDCA plant will be wheat-derived high-fructose syrup, to be supplied by Tereos.
FDCA produced at the plant will be polymerized to PEF at separate facilities. "Avantium agreed on a multiyear, commercial FDCA polymerization contract with global specialty polyester supplier Selenis," Bas Blom, managing director of Avantium renewable polymers, told PlasticsToday.
"Selenis produces specialty polyesters for a wide range of applications; its pilot and commercial polymerization assets are well suited for the scaling and polymerization of FDCA into PEF," Blom added.
Selenis has two industrial facilities in Europe — one in Portugal and another in northern Italy.
Polymers gain five signed customers.
Avantium has signed offtake agreements with five companies: Refresco, Toyobo, Terphane, Resilux, and a major food and beverage brand owner that Avantium has not named publicly.
"Four of the five offtake agreements concern PEF," Blom says. "The offtake agreement with Toyobo is for FDCA."
EF is a sustainable biopolymer that can be used in place of petrochemical-based plastics like as PET (polyethylene terephthalate) for applications such as beverage bottles, food packaging including pouches made using PEF film, and textiles. PEF is compatible with existing plastic-forming processes and exhibits better barrier properties and heat resistance than PET.
Augmenting its sustainability profile, PEF is also recyclable. As PlasticsToday previously reported, Avantium received approval to integrate PEF into existing recycling streams in 2017.
 "PEF can be recycled in existing mechanical recycling facilities into recycled PEF (rPEF) and can be distinguished from other plastics in a recycling stream, for example by near-infrared (NIR) technology," Blom explained.
Building a dedicated PEF recycling stream is another option. "As a first step, Avantium will focus on creating closed-loop PEF-to-PEF recycling with our partners, demonstrating the technology and growing the knowledge and volume of PEF recycling," Blom said. "With increasing scale, we expect a separate PEF recycling stream to be the most sustainable solution for food and non-food applications."
Sign up for the PlasticsToday NewsFeed newsletter.
You May Also Like
---