Is Chemical Recycling a Silver Bullet or a Lead Balloon?
Is Chemical Recycling a Silver Bullet or a Lead Balloon?
Companies are spending billions of dollars to develop chemical recycling technologies and infrastructure, but is the process even viable?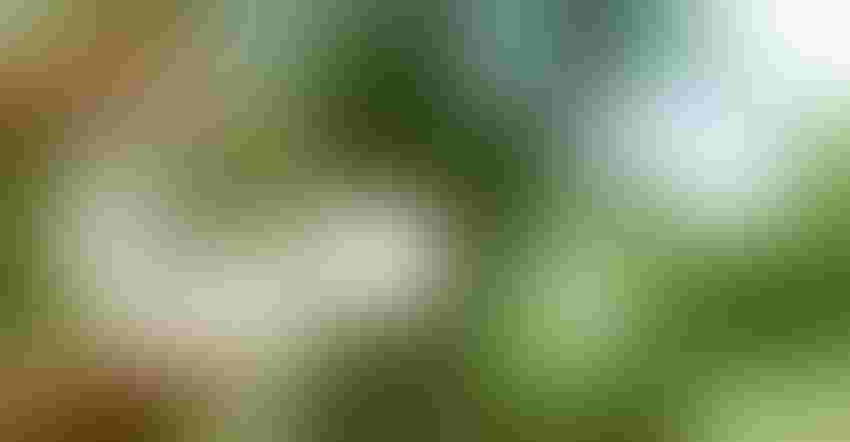 Image courtesy of GettyImages/NikiLitov
Is chemical recycling the answer to the plastic industry's quest to create a circular economy or an epic boondoggle?
The technology has attracted billions of dollars in investments over the last few years, so its commercial momentum is growing. But critics of chemical recycling point to several market failures and question if it can be economically viable.
Chemical recycling goes far beyond the more familiar and proven methods of mechanical recycling. ISO defines chemical recycling as a "conversion to monomer or production of new raw materials by changing the chemical structure of plastic waste through cracking, gasification, or depolymerization, excluding energy recovery and incineration."
The definition articulated by the European Coalition for Chemical Recycling is more specific but, in general, strikingly similar: "Chemical recycling converts polymeric waste by changing its chemical structure to produce substances that are used as products or as raw materials for the manufacturing of products. Products exclude those used as fuels or means to generate energy."
Market drivers
A new market report by IDTechEx, "Chemical Recycling and Dissolution of Plastics 2023-2033," forecasts that companies using pyrolysis and depolymerization will recycle more than 20 million tons per year by 2033. While that forecast encourages proponents of the technology, critics point out that even if this forecast were to become reality — a big if — the world produces approximately 400 million tons of plastic waste every year, so chemical recycling is not a standalone solution to the global waste problem.
Why are so many global companies investing billions of dollars in various long-term chemical recycling technologies? The motivation comes from companies in the consumer goods sector and retailers that recognize that their business model contributes significantly to the global plastic problem, and that consumers are paying attention. They have made pledges to reduce and recycle their packaging.
Their actions are influenced by the media and the public. Some 71% of the US public believes that the country needs to reduce its reliance on plastic, according to Richard Collins, Research Director, North America, IDTechEx. Brands are concerned that consumers' purchasing decisions may be influenced by the sustainability profile of product packaging.
Companies investing in chemical recycling also are being influenced by governments and NGOs, Collins said. Examples include the US EPA's National Recycling Goal to increase the national recycling rate to 50% by 2030 and similar targets in various European nations. NGOs such as the Ocean Cleanup, Alliance to End Plastic Waste, and Greenpeace play a key role in holding companies to account and in influencing governments.
Chemical recycling investments
Several companies have announced billions of dollars of investments in chemical recycling projects in the last year, Collins said. Those projects often are backed by large companies with deep pockets, such as Dow, Honeywell, Eastman, Sumitomo, Toyo, Braskem, and LG Chem, to name a few recent players. They often partner with lesser-known companies that specialize in recycling or chemical processing, giving these nascent companies the strong financial backing needed to develop technology and build modern recycling facilities.
One company that is self-financing is Eastman, which announced in January 2022 that it will invest up to $1 billion in a molecular recycling facility in Normandy, France, to recycle up to 160,000 tons annually of hard-to-recycle plastic waste that currently is being incinerated. The multi-phase project will include units for preparing the mixed waste for processing, a methanolysis unit to depolymerize the waste, and polymer lines to create a variety of first-quality materials for specialty, packaging, and textile materials. The plant and a related innovation center are expected to be operational by 2025. Molecular recycling is a form of chemical recycling.
Eastman said its project has garnered support from several global brands that share its commitment to solving the world's plastic waste problem and view molecular recycling as a pivotal tool for achieving circularity. Some of the companies reportedly signing letters of intent for multiyear supply agreements include Procter & Gamble, Estee Lauder, and L'Oreal.
The methanolysis process that Eastman employs is specifically designed to depolymerize only PET, the company told PlasticsToday. If there are other plastic materials present, they will be removed and fed to carbon renewal technology, which can recycle all types of plastic except PVC, the company said. 
In September, Eastman announced a long-term supply agreement with Interzero, which will provide up to 20,000 tons per year of hard-to-recycle PET household packaging waste to the plant in France.
In addition to the billion-dollar plant in France, Eastman plans to invest $250 million in a molecular recycling plant in Kingsport, TN, and $600 million to $800 million for a second US plant at a site to be determined. The Kingsport plant will recycle hard-to-recycle polyester waste, and more than 75% of the annual feedstock requirements are under contract or being negotiated, the company told PlasticsToday.
Agilyx Corp., a wholly owned subsidiary of Oslo-based Agilyx AS, is focusing on recycling polystyrene at its Regenyx joint venture chemical recycling operation in Tigard, OR. The waste polystyrene is converted to a "virgin-equivalent styrene monomer oil," Agilyx CEO Tim Stedman told PlasticsToday. "We are, however, exploring various mixed-waste plastic projects for clients and these would produce what we refer to as Agilyx synthetic crude oil (ASCO), which can be used for various purposes including circular polyolefin production."
Early in the plant's history, it was configured to process mixed waste plastic. But in 2018, Agilyx decided to focus on the circular recycling of polystyrene to styrene monomer at this location, Stedman said. "While the core pyrolysis reactor remained the same, other equipment was changed to reflect the different properties of the material being produced."
Polystyrene is an ideal material for recycling, according to Randy Pogue, President and CEO of AmSty, which is the largest polystyrene producer in the Americas. "Not only can polystyrene products offer sustainability advantages where less material is required — a polystyrene foam cup is 95% air — but polystyrene is particularly advantageous for advanced recycling because it can be 'unzipped' back to its original liquid form, styrene monomer, using 40% less energy than other polymers," Pogue said in an April 21, 2021, article in PlasticsToday. AmSty and Agilyx launched the Regenyx LLC joint venture in Tigard in 2019.
Skeptics abound
Despite these investments from companies with deep pockets, government mandates, and pressure from the public to step up recycling, there are many skeptics when it comes to chemical recycling. They point to past failures, which are many, and to the extreme difficulty of chemically recycling mixed-use plastics.
One of those skeptics is Clare Goldsberry, a long-time plastics industry journalist with PlasticsToday who recently retired.
"A lot of companies pushing this want to go from plastic to plastic. That's not possible for most 1 through 7 plastics," Goldsberry said. "Polypropylene is easy to recycle. But with advanced chemical recycling, they need to sort through masses of plastics that are co-mingled. Separation is a horrid job. It takes time, money, and manpower to sort all this. That's why some cities have ended their recycling programs. After sorting through what they collected, most of it was going to landfills because the plastic was contaminated or not recyclable."
For example, Cleveland was one major market that discontinued its curbside recycling program for several years when the market for recycled plastics dried up. The cost of collecting and sorting exceeded what it could earn from selling plastic scrap. Other municipalities also discontinued curbside recycling.
"Regular recycling is difficult enough, but chemical recycling causes even more problems," Goldsberry said.
During her tenure covering the plastics industry, she said she encountered many advanced recycling project announcements that went silent after a year or so. "If they were making new plastics from co-mingled plastic waste through advanced chemical recycling, they would really be promoting it."
She said burning plastics for fuel is a more efficient and easier solution to the global plastic waste problem.
"When you convert plastics to fuel, you need to do it in huge quantities," she said. "You can make fuel from co-mingled plastics that don't need to be sorted and there is plenty of demand for fuel."
And so, the debate continues. Whether or not chemical recycling can contribute to the framework of a circular economy in a meaningful way is a question that will be answered one way or the other, but it's going to take time.
Sign up for the PlasticsToday NewsFeed newsletter.
You May Also Like
---