Danimer Scientific Takes Issue with Reporting
Danimer Scientific Takes Issue with Reporting
The company's response to an article in PlasticsToday corrects some statements, but many questions remain unanswered.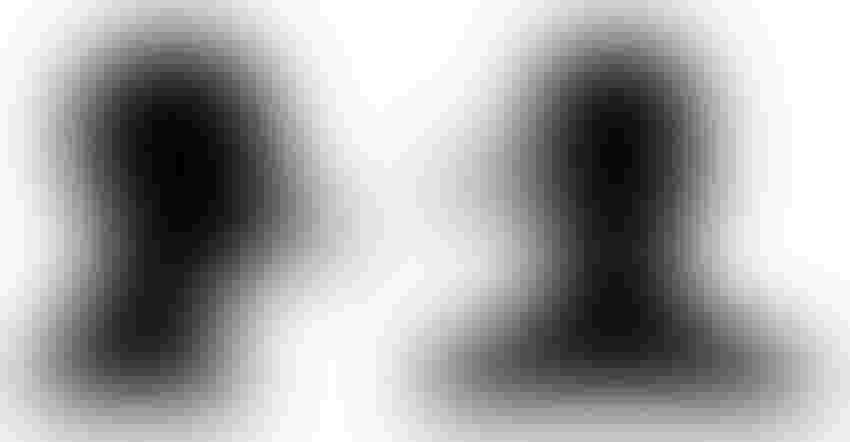 Image: eveleen007/Adobe Stock
In response to my recent blog post that mentioned Danimer Scientific among other companies, "Is Advanced Recycling a Boondoggle?," Anthony Popiel, Senior Account Supervisor for Dalton Agency, an Atlanta-based PR firm, sought to correct and clarify some of my statements. The first one was obvious, which is that Danimer is not an advanced recycling company, but rather a technology company that produces polymer from canola oil and bills itself as a "developer and manufacturer of biodegradable materials; it is not a recycling company."
The only point being that all of these so-called "advanced" technologies have struggled over the years to produce viable products to scale that fulfill their promises to replace traditional plastics in the marketplace. On the second point — that Danimer is experiencing problems similar to Loop Industries — Popiel pointed out that Danimer produces its biodegradable material Nodax in quantity and it is being sold to customers such as WinCup, which makes phade straws and drink stirrers. Popiel also noted that Walmart sells straws made from Nodax under its Great Value brand, and that Dunkin' makes the straws available at select stores.
PHA straws
WinCup offers its phade straws made from PHA for sale on its website. I purchased a box of 50 straws so that I could do my own backyard composting tests. WinCup announced that it has partnered with Delaware North, a leading global hospitality and entertainment company, to introduce phade Eco-Stirrers at the 2021 PGA Championship golf tournament on May 17 to 23.
WinCup explained that the phade Eco-Stirrers are made from PHA (polyhydroxyalkanoate), a substrate derived from the fermentation of canola oil. While the announcement didn't mention Danimer Scientific as the supplier of the PHA material, Danimer's PHA is reportedly made from canola oil. WinCup did say that its "phade brand represents the first mass-produced, marine-biodegradable, and home- and industrial-compostable drinking stirrers and straws."
I have once again tried reaching out to WinCup to get a response to my questions about Danimer's Nodax material, such as whether Danimer is able to provide the required amount of PHA needed for WinCup's straws and stirrers. I also asked if the company was satisfied with the material's quality and performance for biodegradability. Earlier attempts to get a comment from WinCup did not elicit a response. Maybe since now I'm a customer of WinCup they will respond to my request.
Popiel also had a problem with my claims about Danimer using big name CPGs as "partners" that are "committed to buying the resulting pristine plastic material." Danimer Scientific "has partnership agreements with several global CPG brands," Popiel stated. "In many cases, the CPG brand was the company announcing the partnership, not Danimer Scientific. A recent example is Mars Wrigley, which on its own website announced its partnership with Danimer Scientific and its plans to use Nodax for Skittles packaging.
Calling Mars Wrigley
I have also tried reaching out to Mars Wrigley, specifically to one of their materials experts, but, again, to no avail. I've now reached out again to Mars Wrigley through its PR person to see if I can speak to the gentleman I'm trying to reach or get a comment from someone at Mars Wrigley as to progress in obtaining the required amount of PHA to support production of the Skittles packaging.
Genpak, a maker of disposable food-service containers, is another customer of Danimer's material, according to an announcement from Danimer on Nov. 12, 2019, "Danimer Scientific and Genpak Partner to Launch New Line of Biodegradable Food Packaging." The new Genpak line, GenZero, was slated to be a line of takeout food containers made from Nodax. Phone calls to Genpak inquiring about the progress of this new line have not been returned. I've e-mailed the company hoping to get a response about GenZero's market availability. Genpak has a page on its website dedicated to GenZero products, but not many details about availability or prices. I'm hoping to get a response to my e-mail and will update readers on any information I receive.
Additionally, said Popiel, Plastic Suppliers Inc. (PSI) announced on May 18 the successful completion of its first commercial run of home-compostable packaging film made with Nodax. Checking PSI's website, I found the release announcing that EarthFirst Films by PSI, a global bioplastic film technology and manufacturing company, had successfully completed the first commercial run of PHA home-compostable packaging film.
"Although the PHA materials  have been certified, the film will go through biodegradation and home compostability screening prior to full certification," stated PSI, which also noted that Danimer Scientific is the maker of the Nodax PHA film.
Finally, Popiel took issue with my quote from Nestlé Waters (now Blue Triton), stating that it does not work with Danimer Scientific. "The insinuation is that this statement shows the company does not have an agreement with Nestlé at all," said Popiel. "The truth of the matter is that Danimer Scientific has agreements in place with Nestlé, not Nestlé Waters. Information about the company's partnership with Nestlé to produce biodegradable water bottles is available on the Nestlé website."
However, an article that appeared in the January 17, 2019, issue of Food Drive magazine said that Nestlé had announced a new partnership with Danimer Scientific . . . to develop biodegradable water bottles using the company's PHA polymer Nodax." Maurizio Patarnello, CEO of Nestlé Waters, said in a company statement, "a biodegradable bottle, which is recyclable, can help improve the environmental impact of our business in countries without collection and recycling systems."
Is Danimer selling material to another unit of Nestlé for water bottles? If so, which unit might that be?
On May 21, Spruce Point released a third update based on Danimer's Q1 2021 results, specifically regarding the company's production of PLA at its Bainbridge, GA, facility. The 20-page update is available for anyone wanting further information. One interesting fact to note is that Spruce Point, using a FOIA request with the City of Bainbridge, GA, found that records show a significant year-over-year decline, including a ~74% decline for Q1 2021 in water usage. "Danimer's water usage records do not align with revenue figures," stated Spruce Point in the new report.
I appreciate Popiel's response to clarify and correct a few items in the May 19 blog, and I look forward to obtaining more information regarding Danimer's PHA business. There are still more questions than answers about the company and its products.
Sign up for the PlasticsToday NewsFeed newsletter.
You May Also Like
---